San Diego Padres: Why are the Padres Nicknamed the "Friars"?
Ever since the team's inception in 1969, the San Diego Padres have been known as the "Friars". Where does this widely used nickname come from, and what is the origin of the team's name in general?
The San Diego Padres have a rich history. Winning two pennants, as well as five National League West division titles, fans have fond memories of past teams. But what many fans don't always take into consideration when reflecting on the
Several different times this past week, young Padres' fans inquired of Friars on Base to describe where the nickname "Friars" comes from.
The truth is, the well known alternate label's origin is fairly simple. Where the name comes from in general though, is a fascinating history lesson all San Diego natives should be aware of and take pride in.
In short, a Friar, as used in Catholicism, is another term meaning a Priest or a Deacon. A "Padre", in the language of Spanish, is translated to mean "father". In Catholicism, much like the term Friar, a Father is also referred to as a Priest. Thus, the connection.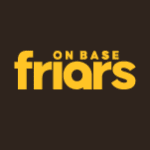 Want your voice heard? Join the Friars On Base team!
Write for us!
Therefore, the Padres aren't called the fathers in the sense that they are "dads" as many seem to think. Nor are they coincidentally affiliated with Catholicism. The reason for this team's nickname goes back many years, and is a very interesting story.
The naming of the Padres goes all the way back to the city's founding in 1602. The first European to visit the west coast of California was Rodríguez Cabrillo in 1542. But San Diego was not given its name until 1602, when Sebastián Vizcaíno held a Catholic service in the new land.
San Diego was not colonized by Spain for another century and a half, but its roots can still be traced to Vizcaíno in 1602.
Even as a Spanish merchant, one of Vizcaíno's primary motives was to spread Catholicism. He did this very successfully, providing the basis for which San Diego became a hotbed of Catholics. He also spoke very kindly of the natives living in the territory before it was colonized, insisting that it would become a successful colony.
As centuries went on, and it was time to add a professional baseball team to the thriving city, San Diego went back to its fascinating history to derive a team name. Many don't quite understand the roots of this name, or of the nickname "Friars", as it all comes from the city's founding. Still, there is a significant degree of pride invested in the name "Padres", as it is one of the classic baseball team names of all time.