Padres Rumors: Will The Padres Trade Will Venable?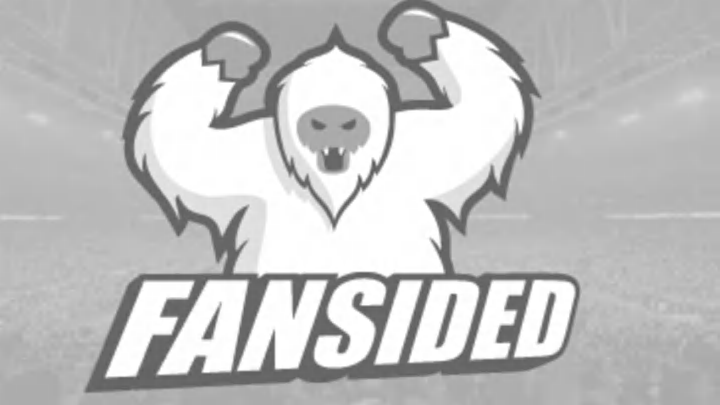 As we enter All-Star Week, the inevitable July trade deadline is rapidly approaching and the San Diego Padres need to decide how active they are going to be.
As we have discussed before, if the Padres organization or any fans out there still think the Friars have a chance at contending this season, then they are seriously deluding themselves. 2015 is lost. It's not going to happen this year. I don't fault AJ Preller AT ALL for the moves he made this off-season, even though some look foolish now in hindsight. Preller did exactly what we had all been hoping a Padres' GM would do for a long long time, he tried to win.
Preller looked at what the Padres had in the major league club and the farm system and wasn't impressed (like most people outside of San Diego) and sold what he could to land major league talent with highest upside.
We knew the experiment could completely fail, but we didn't care. Preller made baseball in San Diego exciting again by completely remaking the lineup. Finally, a Padres lineup with so much potential, and for a couple months, it looked like it might actually live up to our dreams.
But, in the end, the things we feared could happen ended up coming true. We hoped the mostly untouched pitching staff would stay dominate, it wasn't. We hoped Matt Kemp's first-half slump wouldn't follow him from Los Angeles, it has. We hoped the loss of some of our defensively impressive, but offensively limp players wouldn't effect the outcome of our games very much, it has. We hoped Bud Black would be able to get more wins after finally giving him some big time bats, he didn't.
Once you consed that it's time to start planning for next season, you're free. The pain of watching the Pads drop farther and farther from .500 just floats away.
Padres management will say that they still plan to compete this season because they know what Petco Park looks like in August when fans have given up on the season, empty seats and not $. But, if the Padres are smart, they'll spend the rest of July trying to trade what they can to improve the ball club beyond 2015 and try to contend again in 2016.
The most obvious way to to rebuild the ball club is to trade your desirable players to playoff contenders, and the best candidates are usually ones that are performing well and on the last year of their contract; better to get what you can for them now then get nothing when they sign with another team.
This brings us to the thesis of my article: The Padres Should Trade Will Venable.
Venable has been a longtime Padre and fan favorite, originally drafted by the Pads in 2005. Venable has had his ups and downs during his tenure with the Padres, but it's safe to say that his career, as a whole, has not lived to up the organization's expectations.
Venable is terrific and versatile outfielder, but only has a career batting average of .252 in the majors. However, as one of the rare left-handed bats in the lineup this season, Venable is hitting .255/.324/.402 with six homeruns. Now, while those are eye-bulging statistics, they are enough to make a contending team in need of a good left-handed outfielder take note.
Over the weekend, Jon Paul Morosi of FOX Sports, wrote a piece on how the Chicago Cubs are looking for to acquire starting pitching and a lefty for the outfield. While we can speculate on which arms we could trade to the Cubs, we know a left-handed outfielder that could fit right in.
The Cubs farm system is loaded with talent that's already major league ready, or at least a season away. Top prospects like Dan Vogelbach, Javier Baez, Gleyber Torres, Carl Edwards Jr., Kyle Schwarber, and Billy McKinney would all make excellent straight up trading pieces for Venable. I think shortstop, Javier Baez, would be the primary target, but Schwarber and McKinney are also favorite prospects of mine worth considering.
Some other teams to consider as possibly in the market for an outfielder or left-handed bat are the Pittsburgh Pirates and Washington Nationals.
In the end, you won't get a "King's Ransom" for Venable like you might for a player like Justin Upton or Andrew Cashner, but you should be able to land at least one solid prospect in exchange.
It will be sad to see Venable go. I've been watching his career for a long time now and while he has had some great moments in San Diego, it's time to look forward. To me, Venable will always represent a Padres' future that never came true.
What do you guys think, would you trade Venable? Who would you trade him to and for whom?
More from Friars on Base