Padres and Baseball Have Provided Much to be Thankful For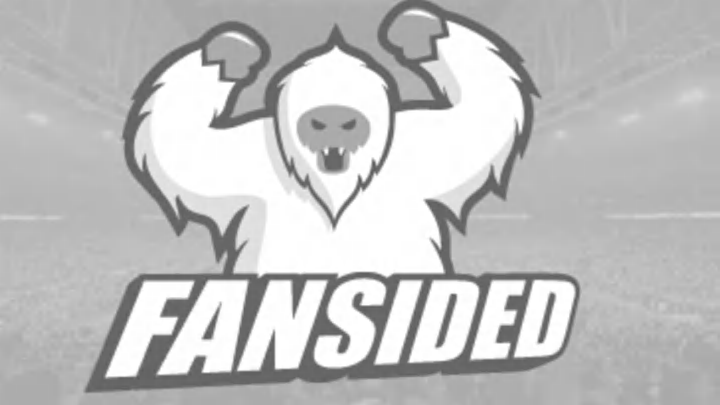 Our Editor, Daryll Dorman, asked us to write a piece for Thanksgiving, about what we're thankful for in the realm of baseball and our beloved Padres. Excellent idea, Daryll. Thanks! Here's mine.
More from Padres News
I'm thankful for the connections that baseball creates. My longest friendships were forged over conversations about baseball, talking about the Mets, about Mookie Wilson and Tom Seaver and Keith Hernandez. And what worked 35 years ago still works today. Just a few weeks ago, I met a friend of a friend at dinner, and we spent the entire few hours talking about baseball. I'm not the world's most gifted conversationalist, but it's always so easy to talk about baseball. Two people can be very different, have wildly differing political views, personalities, or belief systems, but if you can talk to a person about baseball, you've made a real connection.
I'm thankful to live in a city where major league baseball is played, to live just a couple of miles from Petco Park. Growing up in Connecticut, it was a two-hour drive to either New York or Boston, and while I have many fond memories of road trips to see baseball games, there's something awfully exciting about deciding on a Sunday morning to go to the game that afternoon.
I'm thankful to the designers of Petco Park, who built a ballpark with its own very atmosphere – very baseball, very San Diego, very intimate, but on a big-league scale. I love having Petco as my home team's ballpark.
I'm thankful that we have a GM who fully intends to break the Padres' 47-year dry spell. Go, A.J.! We're behind you 100%.
Most of all, I'm so thankful for the memories I have of going to baseball games with family and friends. These were some of the best times in my life.
Going to my first baseball game with my dad and my family in 1972, seeing the Mets play the Padres. The game was eventually rained out, but we sat in the ballpark until midnight, hoping to see play resume. Thanks, Dad, for your patience that night, and for doing everything you could to make that first game special. It was.
Driving down from Connecticut to Shea Stadium with the guys, and having Matt flip off the nuns in the van – unintentionally, of course. We still give him a hard time about that, thirty years later.
Road tripping to eight different ballparks with Matt. (Philadelphia sucked – the game was rained out because of a little drizzle, so we played wiffleball in the parking lot and cursed the Phillies organization.)
Sitting in the apartment in Boston with Frank, poring over stats from the Baseball Encyclopedia, by far the largest book I have ever owned, and quizzing each other nonstop about baseball trivia. Frank knows a ton about baseball, but somehow, his opinions are nearly always wrong.
Making the slightly beer-influenced decision to walk the 3-mile route from Fenway Park back to Cleveland Circle and nearly killing Paul in the process. Roger Clemens pitched that day, unless I'm misremembering.
Watching Tony Gwynn's final game, in which Rickey Henderson got his 3,000th hit, surrounded by my fellow season ticket holders who became dear friends. What an emotional night. I'm really thankful that I got to watch Tony play on a regular basis.
Seeing Rickey play a few years later for the San Diego Surf Dawgs, sitting with Mike in the front row just to the right of home plate. The Surf Dawgs didn't last long enough to play a second season, but that was a great night.
Going to game 4 of the 1998 World Series with Cindy, and having Qualcomm Stadium be so loud that we couldn't hear what we were screaming to each other only a seat away.
Awkwardly asking my future wife out for our first date to see Jerry Seinfeld in concert, and then finding out she liked baseball and asking her for a second date to a Padres game two minutes later. It's a good thing she overlooked my dorkiness that first day. Thanks, baby.
Sitting through the 22-inning game with Kathy, Jan and Judy, each of us politely assuming that the others wanted to stay at the game hour after hour when all of us had to get up early the next day. I'm so glad we stayed, as it's become one of my fondest baseball memories.
Going to Spring Training for the first time in my life in 2014 to see the Padres, with Kathy at my side, and thinking that Xavier Nady was absolutely mashing the ball, and predicting a huge comeback year for him. (Hey, he made the roster, so I wasn't the only one thinking it…)
I'm thankful to FriarsOnBase.com for giving me the opportunity to share my thoughts about the sport I adore with a large audience, instead of perpetually writing article-length email rants to Frank, Matt and Paul.
And I'm thankful to the thoughtful readers who have given me so much positive feedback. I'm looking forward to hearing more from you, and to cheering on our Padres to their first World Series title together. I'd love to hear some of your fondest baseball/Padres memories. Feel free to share in the comments below.