Padres: 162 games in, Fernando Tatis Jr. is on a historic pace
Fernando Tatis Jr. is a household name in baseball. He's arguably the most exciting young player in the game and the San Diego Padres have tied the future of the franchise to the 22-year-old in the form of a massive 14-year, $340 million contract.
Despite all this, Saturday marked just his 162nd career Major League game – or, in other words, the equivalent of one full season. It's wildly remarkable what he's accomplished in that time:
He's the first player in MLB history with 40 homers and 30 steals through his first 162 games. Among shortstops, his 46 home runs are the most in that span as well.
Tatis Jr. carried a .career 294/.367/.581slash line heading into Sunday's finale with the Giants. He got the second 'season' underway in a big way, blasting an opposite-field home run in the first inning – tying him for the big league lead with nine long-balls on the year.
Let's extrapolate the data a bit more. Now, it's not realistic to assume he pushed 50 homers and 100 RBI every year for the rest of his career. But let's say he averages 35 home runs over the course of his career and plays through his age-40 campaign, another 18 seasons.
That would give him another 630 home runs – putting him in some pretty exclusive company on the all-time list. His game goes far, far beyond power, though. He creates chaos on the base paths and looks likely to need a Gold Glove room on his house by the time he hangs up his spikes.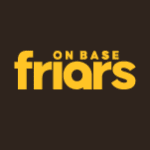 Want your voice heard? Join the Friars On Base team!
Write for us!
There are few players worth such a massive investment, both in terms of years and dollars. But if the first 162 games were any indication, Fernando Tatis Jr. is just getting started in a career that will someday end up with his enshrinement in Cooperstown.