Padres name four minor league affiliates for 2021 season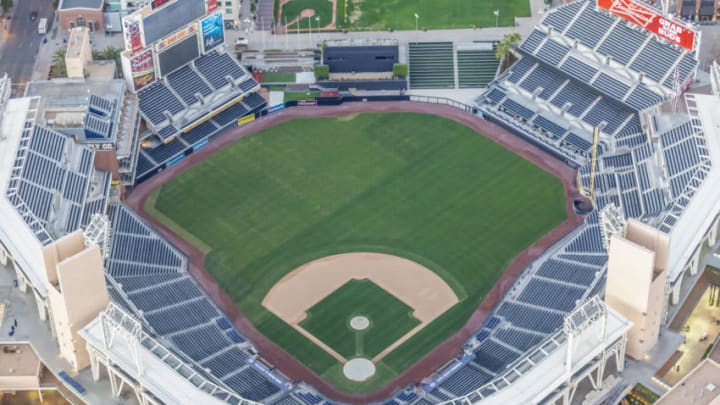 Petco Park, San Diego Padres (Photo by David Madison/Getty Images) /
The San Diego Padres have named their four minor league affiliates for the 2021 season.
Hopefully, unlike this past year, there will indeed be a minor league season from Major League Baseball next year. Assuming that there is, the San Diego Padres' system, along with every other team's, will look a little bit different in 2021.
As MLB has taken over minor league baseball operations this offseason, the Padres have extended invitations to four teams to be their affiliates for the 2021 season. This is part of a new structure with which each team will now have just four affiliates, essentially eliminating short-season baseball for the coming season. Overall, MLB has eliminated its relationship with more than 40 affiliates.
Here are the four affiliates for the Padres' system for next year:
El Paso Chihuahuas: El Paso, which is in the Pacific Coast League, will continue to be AAA home for the Padres, as they have been since 2014. They play their home games at Southwest University Park and won the league championship in 2016.
San Antonio Missions: San Antonio returns to the San Diego farm system as their AA affiliate, as they were from 2007-18. In 2019, they had moved up to AAA to be a Milwaukee Brewers affiliate. They play their home games at Nelson W. Wolff Municipal Stadium.
Fort Wayne TinCaps: Fort Wayne moves up to High-A ball after being a part of the Midwest League. They have been an affiliate of the Padres since 1999, marking the longest affiliation in team history. They play their home games at Parkview Field and won a league title in 2009.
Lake Elsinore Storm: Lake Elsinore is geographically the closest affiliate to Petco Park. After their long-time affiliation as a High-A club, they are now going to be a Low-A affiliate. They play their home games at Lake Elsinore Diamond.
The Padres are losing Tri-City to the Los Angeles Angels and Amarillo to the Arizona Diamondbacks.
While it's too bad that some affiliates are gone, hopefully, in the future there will be more stability between major league teams and their affiliates.