San Diego Padres Draft: Ian Bedell climbing draft boards and interview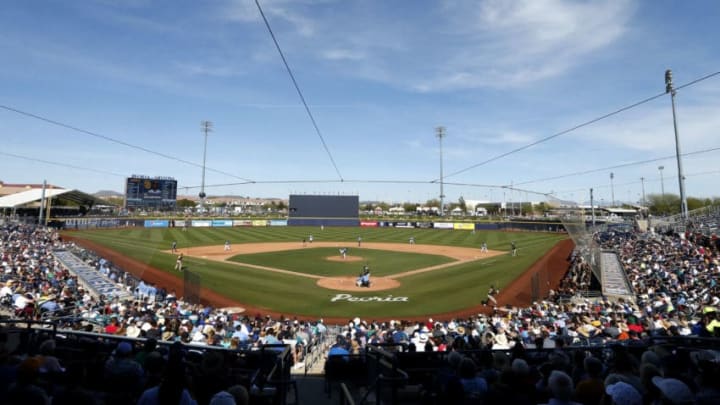 (Photo by Ralph Freso/Getty Images) /
(Photo by Kevork Djansezian/Getty Images) /
Q: What are you doing to stay in shape during this downtime, and have you had any conversations with any teams yet?
A: During this very weird time, I have been throwing four times a week and will occasionally throw a flat ground here and there. At my apartment, I have two 45-pound plates that I use, and I also have two 25-pound dumbbells.
My roommates and I try to get creative with lifts and movements to do with our very limited weight set. Since the end of this year's college baseball season, I have talked to about half of the teams.
Q: Last year, you had a tremendous run of performing well against Tennessee, shutting down Vanderbilt on May 11, making your first start a week later, and tossing two shutout innings against Ole Miss in the SEC tourney. How did that month of success boost your overall confidence?
A: At the start of my sophomore season, I was not pitching up to my expectations. After our first Florida trip, I started to find my groove. I ended up not giving up a run in six straight SEC weeks. The Tennessee weekend was not my best performance, and it was not my worst, but that was a key outing for me.
After going six weeks without giving up a run, I started to think a little too highly of myself, and I got humbled that weekend. The following weeks after Tennessee were good to me. My first-ever start against Florida did not go how I thought it would go. However, that was also a learning experience for me. That outing showed me that I needed to find a routine in the summer if I wanted to be successful going forward.
At the SEC tournament, I thought I pitched well but again did not think it was my best performance. I threw two zeros up there to give the team a chance, but we fell a little short. That outing gave me a little extra confidence going into the summer.
Q: Do you see yourself as a starter at the next level, and will you develop another pitch at some point?
I do see myself as a starter at the next level. I believe that my stuff and command plays very well in the starting role. I have found a routine that has made me successful, and I firmly believe that a solid routine can set people apart.
In the future, I would like to learn a cutter or a slider. I have a lot of natural run to the ball, so having something that can move glove side would be very beneficial for me. However, I do not want it to look the same as my spike curveball. Before I learn another pitch, I need to master my fastball, change up, and spike curve first.
A special thank you to Ian (@BedellIan) for taking the time to speak with us. We wish you all the best with your professional career and the draft process.