San Diego Padres Draft: Ian Bedell climbing draft boards and interview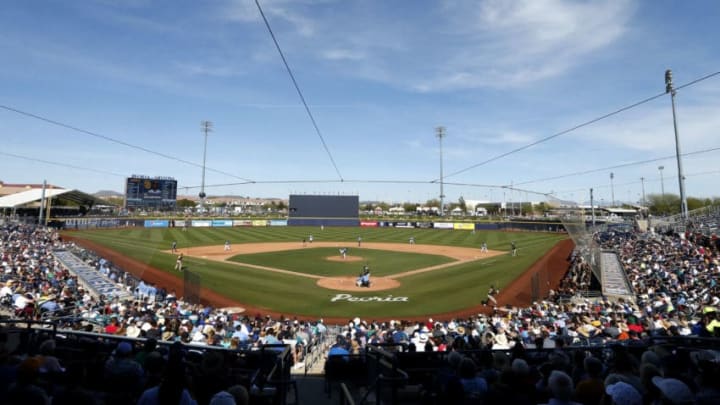 (Photo by Ralph Freso/Getty Images) /
(Photo by Mike Ehrmann/Getty Images) /
Q: You played in two wood-bat leagues, the Northwoods League in summer 2018 and Cape Cod League during summer 2019. What goals did you set out for yourself each time, and, if anything, what were you trying to fix mechanically?
A: In the Northwoods League, I did not set a lot of goals for myself, and I believe that ended up hurting me that summer. My mindset going into that summer was to get as many innings as possible before going back to Missouri.
Growing up, I would always set goals for myself, and that summer was the first time that I did not set a couple of goals for myself. When I went to the Cape, I had a couple of goals in mind. I wanted to be an All-Star, I wanted to have less than eight walks, and I wanted to develop a starter routine.
During both summers, I did not try to change anything mechanically. I did learn new drills and certain cues to help me out, but it was not my intent to have a mechanical overhaul during the summer.
Q: What can you attribute to your success between your freshman and sophomore years where you went from a 6.17 ERA in 7 appearances out of the pen to a 1.56 ERA in 18 appearances, including one start?
A: I would contribute my success to a major improvement in my mental game, along with struggling from the previous season and summer. Coach Corral preaches the mental game to us players; we will undoubtedly hear it three-plus times a week.
I came in as a bright-eyed kid who wanted to learn everything. It wasn't until the fall where I started to believe in myself that I already had the stuff to be dominant. When I look back on my first season, I don't remember having a lot of confidence, but when I look at the fall, I can feel the confidence in just looking back at that time period.
I grew up a lot in those eight months and that helped me to overcome my struggles and have a very good sophomore season.
Q: You made four starts before the shutdown and saw a noticeable uptick in your K/9 – 12.9 this year compared to 8.5 combined over your first two years – how did you generate so many swings and misses?
A: This fall, I was completely focused on finding a solid breaking ball. During the summer, I had an okay breaking ball that would get some soft contact, but I needed a put-away pitch. When I went to talk to Corral about my next steps moving forward, he agreed that we need to develop the breaking ball further.
I stuck with my spike grip, but I changed the placement of my hand on the ball. I now throw it cross seams. Prior to the grip change, I threw it by holding a two-seam and simply just spiking my pointer finger. When we changed to holding across the seams, I started to get later and sharper break.
Throughout the fall, I increased my command with the breaking ball, and it turned into a weapon for me.