San Diego Padres Draft: Ian Bedell climbing draft boards and interview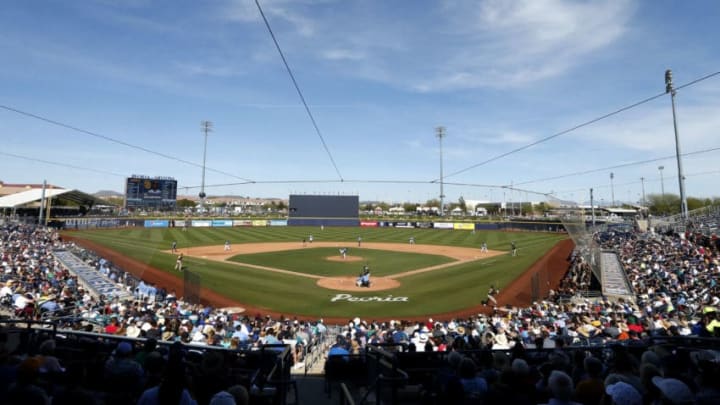 (Photo by Ralph Freso/Getty Images) /
(Photo by Sean M. Haffey/Getty Images) /
Ian Bedell is a pitcher that the San Diego Padres may consider taking, especially as he continues to rise up the draft boards.
Skipping your senior season in high school and jumping right into the bullpen at Mizzou would make anyone apprehensive. Ian Bedell has come a long way in just three years, and he's now looking like a terrific draft choice for his future MLB team. San Diego Padres general manager AJ Preller will have a lot to think about if he's still on the board in the third round.
Previously ranked as the 108th best prospect in this class by Baseball America, Bedell has climbed up to number 89 in MLB's recent rankings of the Top 150. In his first season on campus, he made seven appearances out of the 'pen. He struck out 13 batters in 11.2 innings while posting a 6.17 ERA and walking six as well.
He worked on some things in the Northwoods League the summer of 2018, making four appearances – including three starts – while striking out eight in 17.2 innings.
As a sophomore, Bedell looked like a different pitcher. He made 18 appearances – including one start – and collected five saves while striking out 36 batters in 40.1 innings. He reduced his walk rate from 4.6 BB/9 to 2.7 BB/9 and limited batters to a .193 average.
Bedell headed off to the Cape Cod League for the summer following his sophomore year, with a focus on transitioning into the starting rotation. He made six starts and struck out 36 batters in 30.2 innings while posting a 0.59 ERA. More importantly, he allowed just three walks.
Before the shutdown, Bedell made four starts for Mizzou and struck out 35 batters in 24.1 innings. He maintained his low walk rate – just four free passes – while posting a 3.70 ERA and limiting guys to a .211 average.
Here's what BA has to say on his pitch arsenal:
"His average fastball would touch 94-95 mph out of the pen, but this spring he sat 89-91, touching 92. His changeup may end up as an above-average pitch. He throws an average 81-84 mph spike curve that sometimes morphs into a sliderish pitch when he gets on the side of it."
At 6-foot-2, 200 pounds, Bedell has good size for a starting pitcher and will only get stronger as he physically matures. Based on his career statistics at Mizzou, he closely profiles somewhere between Luke Weaver and Chris Paddack.
Weaver 2019: 2.94 ERA, 7.7 H/9, 0.8 HR/9, 2.0 BB/9, 9.7 K/9
Paddack 2019: 3.33 ERA, 6.9 H/9, 1.5 HR/9, 2.0 BB/9, 9.8 K/9
Bedell Mizzou career: 2.95 ERA, 7.1 H/9, 0.9 HR/9, 2.6 BB/9, 9.9 K/9