San Diego Padres: Could Yasiel Puig be the missing big bat?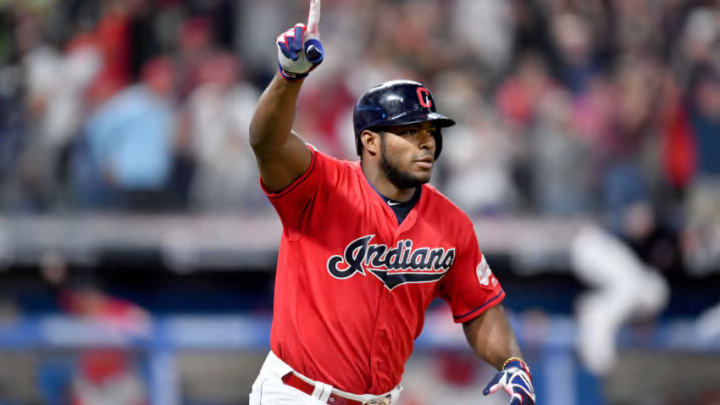 (Photo by Jason Miller/Getty Images) /
Per reports, the San Diego Padres are still looking to add another big bat to the lineup. Could they find one in free agent, Yasiel Puig?
With Spring Training games set to begin later today for the San Diego Padres, they have recently been linked to several trade rumors. One would involve sending Wil Myers and likely a couple of prospects to Boston in what is believed to be a three-team deal that would land Nick Senzel. The other rumor is acquiring Francisco Lindor.
General Manager AJ Preller is known for making last-minute splashes, and he could potentially make another one by signing Yasiel Puig. Wanting to add more, Manny Machado has been vocal about the team acquiring as much talent as possible in what figures to be a potentially unexpected season from a young Padres team.
Certainly, Puig comes with a lot of baggage, and both his walks and strikeouts went in the wrong direction last year split between the Cincinnati Reds and Cleveland Indians, but he still managed to slash .267/.327/.458 with 24 home runs and 84 RBI (101 wRC+). On the current roster, those stats would more or less equate to Machado's 2019 season as well. Also, his ability to take on all of Pittsburgh simply cannot be ignored.
Fangraphs projects a productive year from the 29-year-old, slashing .268/.335/.479 with 21 home runs and 68 RBI (111 wRC+) with both his strikeouts and walks normalizing to career averages. His fielding percentage took a hit playing in two hitter-friendly ballparks last year, and I would imagine that adjusting to a new team mid-season didn't help his cause.
I suppose this would primarily be a reactionary move if the Myers' trade rumors come to fruition. The Padres would also have to ask themselves if they believe that one of Josh Naylor, Franchy Cordero, or Trent Grisham could replicate Puig's potential production.
Puig signed a one-year, $9.7 million deal with the Reds before last season, and he's reportedly comfortable taking less money than he once garnered. It could be worth a shot, and a one-year deal with a club option for 2021 sounds about right.