Padres Look to Take Series Lead in LA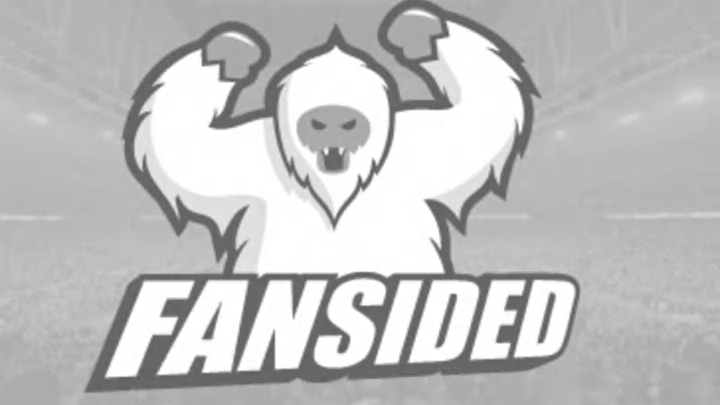 Jul 7, 2014; Denver, CO, USA; San Diego Padres starting pitcher
Ian Kennedy
(22) delivers a pitch in the first inning against the Colorado Rockies at Coors Field. Mandatory Credit: Ron Chenoy-USA TODAY Sports
The Padres and Dodgers have split the first 2 games of this 4 game series after last night's 6-3 win. Tonight's game will swing the balance heavily in one team's direction with the Padres hoping it'll be them who swing it.
Taking the mound for the Friars tonight will be Ian Kennedy (7-9, 3.71 ERA). After hitting his first rough patch as a member of the Padres, Kennedy has since bounced back with two excellent starts. In both starts, he allowed only one run and won them both. His last start in particular was fantastic where he surrender just 4 hits while punching out 9 batters and, of course, allowing just the one run over 7 innings against a very talented Rockies lineup in hitter friendly Coors Field.
It appears Kennedy has finally regained the form that he had in the first few months of the season, but will he keep it going tonight? We'll soon find out.
Starting opposite Kennedy will be the lefty Paul Maholm (1-4, 5.18 ERA). Maholm, who was converted into a reliever earlier this year, will be starting in place of Josh Beckett who recently hit the DL.
This will be Maholm's first start since May 14th when he lasted 3 2/3 innings allowing 10 runs on 11 hits, but he's become a much better pitcher since the transition to the pen.
The big change is that he's stopped giving up home runs. He allowed 8 homers in 7 starts, but he's yet to allow one in 17 relief appearances. Also guys are just simply not hitting as well off of him. His opponent OPS has drops from .928 all the way down to .697 when he comes out of the pen. If you're someone who prefers wOBA to OPS, that'll also prove the point as it drops from .404 to .309. Anyway you slice it he's been a better pitcher, but will reverting back to his old role force him to revert to his old numbers?
In Bud Black's lineup tonight Yasmani Grandal will get the start at first base, becoming the 4th Padre to play the position this series. This means that Tommy Medica still isn't fully healed after being pulled early in the first game of the series.
The decision to option out Hahn rather than place Medica on the DL to clear a spot for Jace Peterson should suggest that these past couple days off have been strictly for getting him back to 100% before sending him out to play.
Also missing from the lineup is Brooks Conrad. Irving Falu will start in place of him and this may become a more regular occurrence as Conrad has batted a meager .095 since getting the call up. Falu's .111 batting average isn't much better, but giving Conrad the day off in the midst of a slump might be just what he needs to finally get going.
Also Jace Peterson resurfacing in the big leagues could steal some play time from Conrad. Having too many guys for one spot isn't usually a bad thing, but when all of their batting averages float around .100 it can be a bit of a problem.
First pitch is at 7:10 PDT.
Keep the Faith.