Kyle Blanks on Trading Block?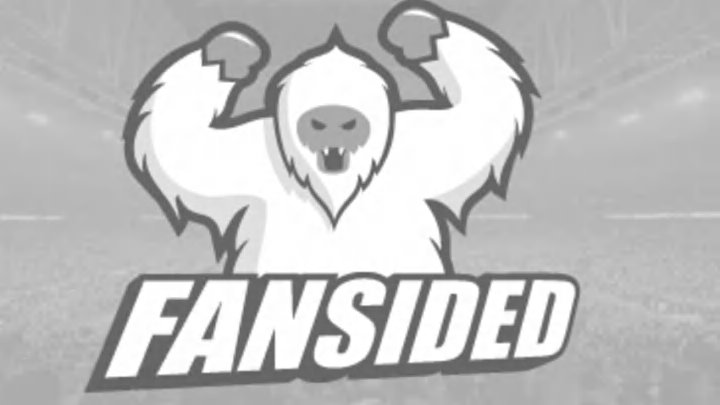 The Padres may be about to trade Kyle Blanks to the Oakland A's, possibly for Triple-A outfielder Jake Goebbert, according to Chris Cotillo.
With Carlos Quentin's imminent return, Blanks becomes expendable, particularly in light of Seth Smith's success in the San Diego lineup. It's quite possible Quentin will be in the lineup tomorrow night in Cincinnati, and that gives the Padres five outfielders, not including Blanks, on the major league rosters. And all five have a big edge over Blanks.
Seth Smith has been tearing the cover off the ball, including back-to-back games this weekend where he just missed hitting for the cycle. Cameron Maybin is finally healthy and is the team's starting center fielder and top defensive outfielder. Will Venable has been struggling this year, but as the team's MVP last year, he'll get plenty of chances to put up numbers. Chris Denorfia has been the team's most consistent hitter this year, and Quentin is the Padres' biggest power threat.
Alexi Amarista has also seen time in center field, but will likely see his usage limited to the infield after Quentin's return.
Blanks is the classic AAAA  player, who tears up minor league pitching (.302/390/516), but who has never been able to find consistent success in the big leagues, slashing .228/.310/.401 over parts of six seasons.   The 27-year old has yo-yoed between the majors and minors so many times, it's a surprise people haven't started calling him Duncan.
Goebbert plays at Oakland's Triple-A  club in Sacramento. The 26-year old left-hander is a gap-to-gap line drive hitter with a good on-base percentage, which is no surprise given Oakland GM Billy Beane's preference for that style of player. Goebbert had his career high in homers last year, going deep 22 times between stints at Double-A and Triple-A.  If this trade happens, he would likely end up at the Padres' AAA club in El Paso.