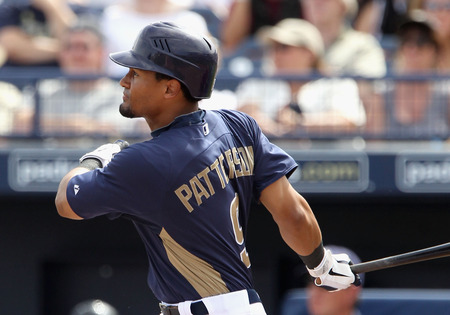 The Padres made a couple of roster moves before Sunday's game: Eric Patterson and Wade LeBlanc were brought up to the big league roster and Samuel Deduno and Cedric Hunter were both sent down.
Cedric Hunter and Samuel Deduno will get the regular playing time that they need in order to prepare for the major leagues.
Eric Patterson saw immediate action on Sunday playing center field and hitting a double. He will be used off the bench for his speed and he has the ability to play all outfield positions and second base.
Wade LeBlanc was called up and I would assume that he will be used back in the starting rotation. Dustin Moseley has pitched well in the starting rotation and has just not been able to pick up a victory since the team has been held scoreless in his starts. Moseley has experience as a long relief man in the bullpen and I would assume that he will be used back in that role. LeBlanc better pitch well in his starts because Moseley has shown that he can get the job done.